Published Thursday, November 30, 2006 by jovi.

just wanna stop by.
nothing much happened these few days.except sending janice off to aussie.hehe.janice, if you are readin this, be prepare to see all your sleeping pictures..=).
there are a few songs i wanna upload tho.hehe.
here is a damn pretty good song.its by a girl.suprising isnt it?.considering the fact that i dun really like female singers.heh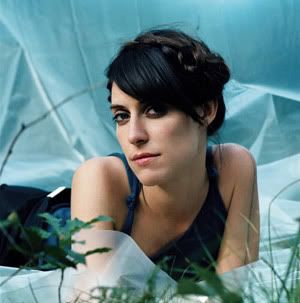 feist - let it die
owh
here is five times august with up to me
it was mentioned in my last post.thought of sharing with you guys.=)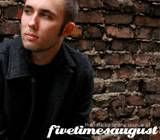 five times august - up to me
here is a really disgusting picture.=)

now my favourite player.=)
cesc fabregas!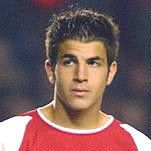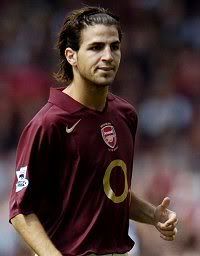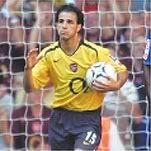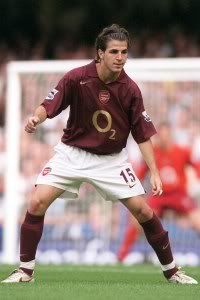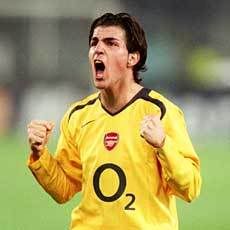 hmmm..gonna sleep now..nitey!
Published Monday, November 27, 2006 by jovi.

my blog feels like me.
unattended.
maybe i should give it a little.
hope i'll get some back.
SAM officially ended.=).all i have to do is wait for the results.at last, i can put my life in order.i din't attend SAM corroboree.i think it was unnecesarry.
i'm addicted to foos. kinda too late to announce it. cuz i'm like way addicted.lol.=).owh,i'l be joining the rookies tournament on this coming friday.my first ever tournament..=)
hmmm..it's the holidays now.planning to work but no one called.i stay at home.watch tv.and play...MAHJONG!!..ahah..owh this is a new hobby i learnt from my parents..cause they were bored and they wanted to play it but they have no kaki to play with..so they taught me and my sisters.its really fun.we should play together sometime.=).
arsenal's been off the hook lately.losing 3-1 to bolton after winning 3-1 against hamburg in the champions league.owh well.they are drifting 15 points off man u by now.goodbye title for the 3rd time.but i still love fabregas.he is sheer class and pure quality.
eh satchid, raine maida is the roxxxxxxorr!! .ahaha..i can't get enough of his voice its so...unique..listening to the song "4 am" gives me the chills down my spine.
so yea.i think i should stop here.hope this is a new start to my blog.
here is an instrumental for you
found in my cafe del mar collection.i have a whole bunch of them.tell me if u want them uploaded
haunted dancehall by sabres of paradise
DOWNLOAD
and here are some display pics for you guys.here goes





that's all for tonight.good night.
pretty good song here.=)
So what have I got to prove
And what have I got to lose
When your not worth fighting for
And why am I feeling down
While your out messing around and your
Not worth begging for
Just wanted to stop by
Just wanted to see you
One last time
Just wanted to say bye
Just wanted to get you off my mind
Just wanted to fit in
But then I saw you with him


five times august - up to me





just like sunny days we ignore because
.........we are all dumb and jaded..........